Published on December 2nd, 2022 | By Admin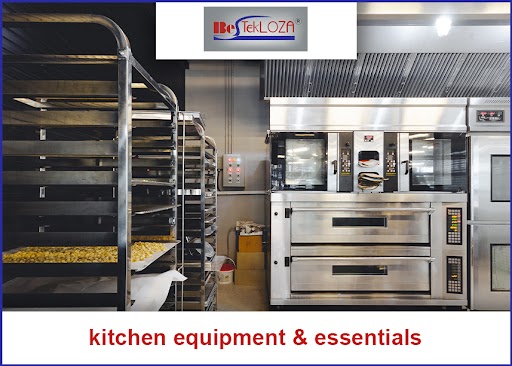 To provide mouthwatering food for your clients, you must be absolutely certain about the most crucial kitchen equipment in India you utilise at your restaurant.
One of the most crucial actions you can do to guarantee that your restaurent business setup keeps operating at the pinnacle of its efficiency for years to come is designing an efficient setup for your commercial kitchen. There is no one solution that works for everyone. Therefore it will be up to you and your design team to come up with a setup that will increase your efficiency and please your clients.
A new company venture or commercial kitchen renovation can be an exciting yet challenging task. Being in charge of a kitchen, and fit-out is no easy task. Every owner of a restaurant, bar, or café is aware that the kitchen is the key to their establishment's success. The opportunity to re-evaluate your company's needs and the kitchen equipment, appliances, and other necessities you buy arise from the kitchen fit-out.
In order to stay within your budget, it's critical to strike a balance between the goods you need and the ones you want. The average kitchen fit-out costs well into the six figures. The secret to reducing stress and maintaining financial restrictions is planning. Every piece of furniture, appliance, and accessory you add to your kitchen workspace should be justified.
Examples Of Most Crucial Kitchen Equipment in Industrial Sector
Ovens
One of the most crucial kitchen appliances is the oven. The kind of oven you'll need will depend primarily on the kind of restaurant you're opening and the food you'll be serving. You might not require the same kind of oven if your restaurant is not a fine-dining institution.
Ranges
You can cook food using a stove and an oven concurrently with the use of a range. Boiling, frying, pan-searing, baking, broiling, and roasting are a few examples of this. A small venue might just require a two-burner range, whereas a large venue might require a range with up to 12 burners, allowing for the simultaneous cooking of multiple meals.
Utility tools: Today's market is swamped with electrical equipment that has streamlined even the most basic aspects of cooking, according to a commercial kitchen equipment supplier in Kolkata.
Food processors and slicers: A food processor can be used for more than just thinly slicing vegetables. Any of the numerous food processors currently available on the market can chop, slice, combine, and create purees.
Grinders and mixers: Because they work so well for intricate mixing, kneading, whipping, and beading of various doughs and batters, mixers are a need in bakeries and pizzerias. The most popular types of mixers used in commercial kitchens of restaurants include spiral, countertop, heavy-duty, floor, and stand mixers.
Final lines
You'll be able to choose kitchen items more swiftly and readily if you have this fundamental understanding. Let's build your ideal kitchen right away using the best equipment, accessories, and materials Kolkata has to offer! The best supplier of kitchen equipment supplier is Bestekloza.