Published on December 24th, 2019 | By Admin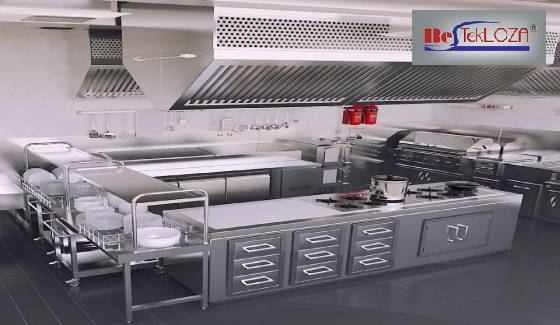 With the festive season on, a kitchen of restaurants is surely going to be audacious. Lack of advance machines leads to overcrowding. Food is no served properly on time. This is why food quality deteriorates. The customer does not get the proper taste of the food as it is supposed to be. This is why Commercial Kitchen requires better attention than personal ones. This kitchen needs to be more hygienic and proper. A hell lot of people come to have food here. This is a place where customers decide how to create the charm of the place. Therefore if the food is good they will return every now and then.
Social Media And Food

Social media these days have a daring attitude. It can make or mar a restaurant whenever it sells stale or bad products. Therefore here one must bring proper products to review. Here every now and then a food picture is uploaded. Something or the other is written on it. The bloggers who take the initiative to go to the restaurant and have food. They come and write about it. These writings help to create a g=fan base for the restaurant and the food. Most of the people these days read the reviews of food and then go to have it.
What To Do? How To Upgrade?
The first and foremost thing is to upgrade the kitchen first. A smart kitchen with availabilities brings a lot of customers. You can set up pantries, confectionary corners, sweet storages and many more. They have different boilers that cook the food from all sides. These you can only get it from here. The company that offers all these is Bestekloza. It is the best commercial Kitchen Equipment Supplier in Kolkata. therefore one must invest there.