Published on July 22nd, 2022 | By Admin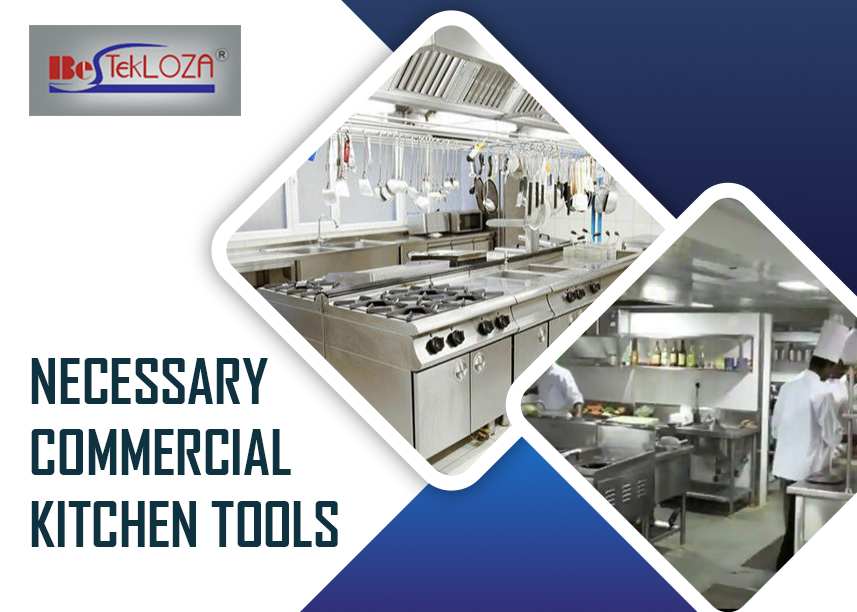 Who doesn't love a set of essential kitchen appliances that makes their kitchen functional? Here are some important cooking appliances that you are going to need.
The appliances housed in every commercial kitchen are a critical element of any successful restaurant. Commercial kitchens come with a unique menu that helps to address the food preparation needs of customers. Let's discover more from the biggest kitchen equipment supplier in Kolkata. 
What Are The Equipment You Will Require For Your Commercial Kitchen?
1. Cooking Appliances
If there is very significant kitchen equipment Kolkata, then it will definitely be a range. It is very difficult to find a profit-oriented kitchen without one. In a range, you get a stove along with an oven. It further, makes cooking food simultaneously in different ways. This kitchen equipment India involves frying, boiling, baking, pan-searing as well as roasting. Moreover, a small venue may only require a range with two burners while a high-volume can use ranges with 12 burners.
Commercial ovens are available in different shapes and sizes. Each hotel kitchen equipment in Kolkata makes heating, roasting, and baking easier. They range from the humble to rotisserie ovens and specialized microwaves. Further, on the list of Indian kitchen tools comes flat-top grills and griddles. They help in cooking various foods from pancakes to steaks and are ideal for making large quantities at once. 
2. Food preparing equipment 
After cooking kitchen equipment, there is a need for food preparation tools. Food processors consist of interchangeable blades that maximize the process of repetitive food preparation. Special vegetable prep models need commercial kitchen equipment India for chopping, shredding or grating vegetables. Blenders are helpful for liquefying and emulsifying as well as making soups and smoothies.
Do you approach a kitchen equipment supplier in Kolkata for tools that can knead the dough and make cake batter? Undoubtedly, the best option is a mixer. It is your kitchen's best friend that not only saves time but also potential RSI injuries. Also, stick mixers are smaller and portable that can mix soups, stews, and ever=n sauces in the containers. 
Finally, slicers primarily help you to cut down cheeses and meats into thin, uniform slices. It is the perfect kitchen equipment India that has manual or automatic operations for evenly cutting frozen foods.
Conclusion
Did you check what appliances you have and what not? Get in touch with the best commercial kitchen equipment supplier in Kolkata, BestekLoza. They have a complete range of essential hotel kitchen tools. This is why they have also become a top-notch kitchen equipment supplier in India. Call us now at, +91 9830254724