Published on July 29th, 2022 | By Admin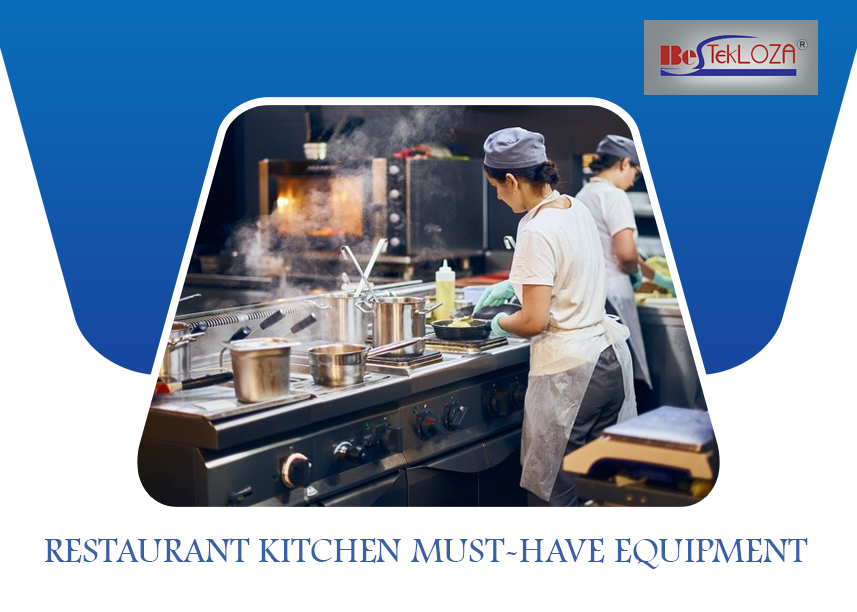 Opening your dream restaurant with the best commercial kitchen equipment India is nearly impossible. Read this blog and know how they are dominating the world.
When you walk into the kitchen, the first thing you notice is glinting white tiles and glossy linoleum. But there is something else that you want to be perfect. That's a commercial kitchen equipment that caters to your needs.
Some Kitchen Basics
Before we delve deeper into which equipment to purchase, we must know some basics. The most preliminary one is that you must know the difference between different equipment. Given below are the range of equipment and their relevant divisions:
Simple equipment for carrying around the kitchen
Large equipment that is difficult to carry and must fix at a particular place
Utensils necessary for cooking
The hand tools that you need for helping in your cooking procedure. They are generally managed by a single hand
There is mechanical equipment that makes repetitive tasks easier. They usually do not have power such as the SS Slicer.
Finally, power equipment has general placement in one place and electric power operation by the WET grinder.
Essential Kitchen Equipment For Your Kitchen Restaurant
1. Freezers and Refrigerators
In the list of commercial appliances, the first thing that comes is freezers. For a restaurant kitchen, there are different types of refrigeration units. It includes walk-in coolers, reach-in coolers as well as restaurant freezers. With a proper refrigeration system, your essential kitchen appliances will remain right in place.
2. Slicers
The next important tool in an industrial kitchen Kolkata is slicers. Another advantage of buying a slicer machine is that it maintains your food uniformity and consistency. Slicers are efficient commercial kitchen appliances that prevent inconsistency and you get a perfect slick thickness. So, even if your employee slices food differently, your customers will never know about it.
3. Ovens
Indian kitchen tools are incomplete without microwave ovens. Furthermore, your commercial oven performs a wide set of functions. From simply heating a soup to baking and grilling, a multifunctional oven does almost everything. It is integral in each commercial kitchen. 
4. Mixers
Finally, mixers are important as industrial kitchen equipment. When you own a commercial sweet corner, mixers can grind a lot of food simultaneously. For mixing dense materials for doughs of pizza, a spiral mixer is a good investment. These are some important commercial kitchen equipment.
Conclusion
BestekLoza is the most reliable commercial kitchen equipment supplier in Kolkata. Get in touch with them today as they help you to make an informed decision about kitchen tools. If you want to make a good value for your investment, then they are the best commercial kitchen supplier for you.