Published on July 30th, 2019 | By Admin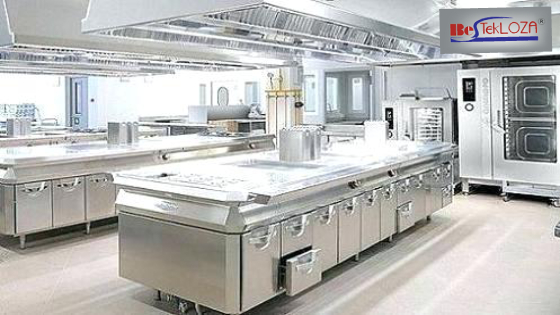 One of the main key requirements of running a commercial eatery is to focus on two things – the kitchen and the services . A proper co-ordination in each of these departments individually and between each other is an important part to ensure the success of a commercial eatery. For running a commercial kitchen the requirement of Commercial Kitchen Equipment is very vital in running the show.
Why is it important to use commercial kitchen equipments?
1)  Commercial kitchen equipment's ensure bulk handling – Running a commercial kitchen means it has to cater to a large number of people at the same time. In this context, it is important to use gadgets that can handle bulk activities in terms of quantity for a longer period of time. For example, if there a coffee machine, it can ensure supply to atleast twenty to twenty five people at a time, which wouldn't have been possible manually. Large commercial baking set-ups ensure parallel baking of a large number of items at a time. Also different items can be baked at different units. One wouldn't have to wait for a batch of muffins to be baked to put a fresh try of muffins. The bulk activities can take place at a time.
2) Commercial kitchen equipment's save time – For the same reason that bulk orders can be handled at a time, it is a much time saving process as well. Here no one has to wait for a set of cooking to be over to begin a fresh set. All the cooking activities can take place at the same time and at synchronised speed.
3)  Minimises manual handling of activities– The usage of gadgets and equipments for commercial kitchen ensures that most of the activities are done with the help of the gadgets and there is less of direct human contact with the activities. Like commercial sweet-making making, coffee machines, etc ensure that the direct handling of the food is minimised. This ensures a much more hygienic and qualitatively balanced outcome of the products. This is a very vital aspect of the commercial kitchen.
4)  Helps in proper synchronization of services– Commercial kitchen equipments are not just about cooking equipments but also include equipments like dishwashers, freezers, service equipments etc. Each of the activities can take place in a synchronized fashion if there is proper handling of each department – cleaning, washing, storage, service, etc and that is possible only through commercial equipments. For example, the dishwashers enable the staff to have a ready supply of freshly washed dishes and crockery ready for service at the shortest time possible. This wouldn't have been possible if the thing is done manually.
These are a few reasons why it is important to have commercial kitchen equipment.  Commercial Appliances ensure a properly maintained, balanced offer of services to the clients, along with healthy and tasty food. A customer pays money for ensuring food and services in terms of quality, hygiene and on time delivery. And that is ensured through commercial kitchen equipments.