Published on November 18th, 2022 | By Admin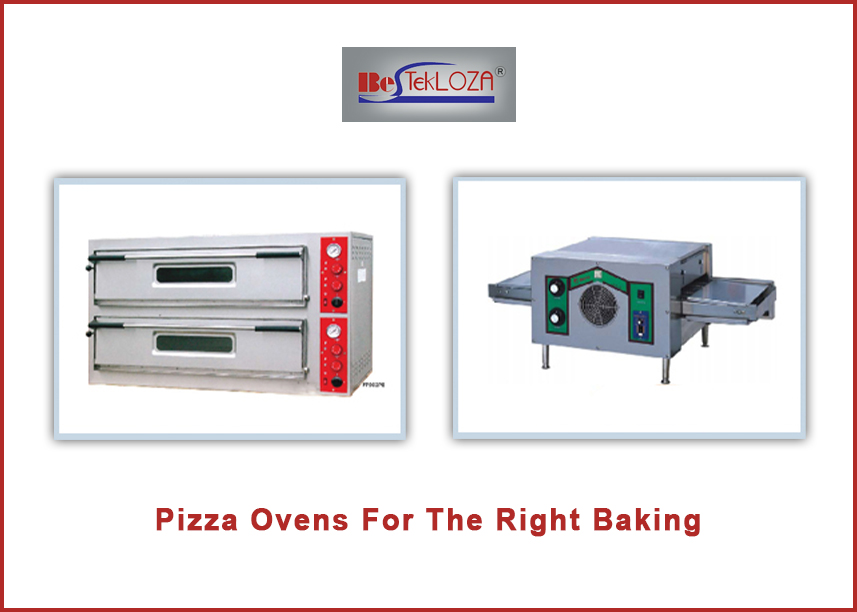 Want to get that hot, cheese-bubbling pizza crust? Add these amazing commercial pizza ovens to your list of commercial kitchen equipment and watch the difference. Read more.
Pizza has become a common food not only abroad but also in India. Youngsters cannot literally survive without it. As a result, every restaurant enjoys baking pizza and serving its customers. But did you know that your usual Indian kitchen tools won't do the trick? You have to incorporate commercial pizza ovens to get the perfect pizza.
5 Common Types Of Commercial Pizza Ovens
Static Pizza Ovens
The static oven deserves special mention when talking about industrial kitchen equipment. It works by both conduction and radiation. There is an electrical resistance located usually at the top or bottom from where the heat emerges. Although the baking is slow, the distribution of heat is fairly even. Moreover, static ovens reach a precise temperature gradually.
Convection Ovens
Convection ovens are different since they use a fan to circulate the heat evenly. This system lets efficient cooking of pizza along with a faster time. Furthermore, these pizza ovens are perfect because they usually consist of a higher maximum temperature. The only turn-off regarding convection ovens is they do not offer a crispy crust.
Deck Ovens
If you want a pizza oven that uses the same heating element as your regular home oven, opt for deck ovens. Since they are very energy-efficient, every commercial kitchen prefers them. Both gas and electric deck ovens are available considering the power source. However, a pizza baked in these ovens usually takes around 6-8 minutes on a heat range of 500 °F to 520 °F.
Brick Ovens
As the name suggests, these ovens use bricks as well as wood for baking. Unlike other commercial kitchen appliances, brick ovens are the most traditional ones. Temperature ranges from 800 degrees to 1000 degrees Fahrenheit and cooks your pizza in a minute. Also, the high temperatures give your pizza a crispy bottom and edge.
Conveyor Pizza Ovens
A conveyor oven is designed to facilitate the quick cooking of pizzas. They let you cook up to 100 pizzas every hour. In comparison to other pizza ovens, the conveyor pizza oven is faster. Restaurants and outlets that have a huge customer base make use of these innovative essential kitchen appliances. They use a conveyor belt to slide your pizza into conveyor ovens.
Conclusion
It's time to take your industrial kitchen Kolkata to a professional level. Buy such innovative pizza ovens and so much more from BestekLoza. They are the most productive commercial kitchen equipment supplier in Kolkata that provides all kinds of commercial appliances. Hence, contact BestekLoza today.