Published on May 8th, 2020 | By Admin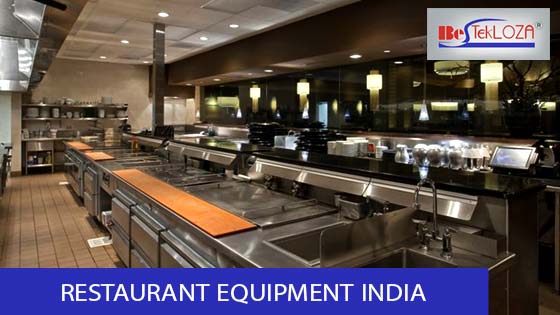 If you have an eatery and Restaurant Equipment India, it must be in a lock-down phase now. Here's on how to re-prepare the equipment for reopening.
Restaurants and eateries are big revenue generators. Since most people these days have very less time. It becomes difficult for them to cook a variety of dishes at home. So, a weekend trip to the restaurant is a must. If you are running and eatery or a restaurant your objective would always be to serve the best food to your customers and for that Restaurant Equipment India is a must. However this COVID19 situation has thrown everything off gear and most of us had to shut our eateries for the time being. While the entire country is under lock-down, you have closed the eateries too. Sooner or later the lock-down would be lifted up and after a stipulated time we will be able to run our restaurants well. However we need to keep our kitchen equipment clean and ready-to-use in the meanwhile so that the machines do not stop functioning. Here are tips on how to gear up your kitchen equipment for the post lock-down reopening
Maintaining Your Kitchen Equipment:
* If you do not use many kitchen equipment for a long time they may give trouble when reused. You surely wouldn't want a challenging situation just at the nick of time. So, better go in for demo runs once in a while to check whether the equipment is working well.
* If you feel any of the equipment is not working well, do not tamper or try to repair yourself. If their technical team is available over the phone then you can consult with them on this. They may be able to provide you little tips and tricks with which you can make these work again.
* This is the time when you can check the maintenance dates and make a list of upcoming dates. It is quite obvious that most of the schedule may go haywire due to this COVID19 crisis. So do talk with the maintenance team with whom you have a contract and find out how they will readjust the schedule.Take their advice on if you can use the equipment in the meanwhile even if there is delay in annual maintenance.
* One thing which you absolutely need to do is to keep the equipment neat and clean so that they do not have layers of dust and germs over them when you reopen.
All these are essential points which you must keep in mind. But above all, remember to sanitize your kitchen before reuse. And if you think you need to buy a few more hotel kitchen equipment then you can always make a list and contact Bestekloza once the lock-down period is over.