Published on April 24th, 2020 | By Admin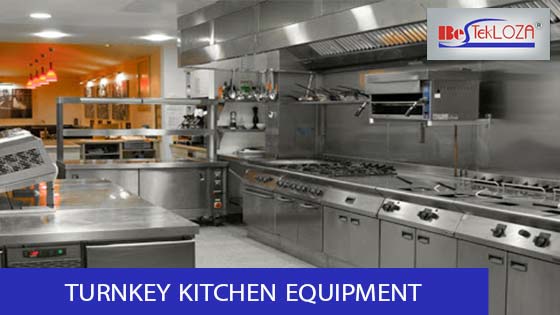 If you run a commercial eatery with Turnkey Kitchen Equipment you must be thinking of post lockdown plans. Here are tips on post lockdown situations.
We are all passing through troubled times. The COVID19 crisis we have not ever gone through. We had our own plans and goals – both professional and personal. And suddenly we are thrown off gear. We are all under lockdown now and it is for our own welfare. However one day the lockdown period would be over and we will be back to normalcy – gradually. If you have been running a commercial eatery with a commercial kitchen then you too must be preparing for a comeback. Commercial eatery with Turnkey Kitchen Equipment is a good investment and you need to plan carefully as to how you can gradually get back to normal business without jeopardizing the health and safety factors. Here are tips on how you can get back to business
Getting Back To Business:
Rearranging The Eatery: 
One thing is certain that things are not going to be the same anymore and we need to prepare ourselves to rearrange our business arrangements and strategies accordingly. For example you need to reorganize the seating and turnkey kitchen equipment arrangements following the social distancing norms. You need to create ample spaces between seats of customers – ensuring that they do not sit close to each other and maintain the stipulated distance. In Kitchen too you need to create space in between different work counters so that there is ample space between the workers and servers.
Hygiene Protocol:
You need to follow the hygiene protocol strictly so that both your customers and workers are safe. So, gather up an ample supply and stock of masks and gloves which can be changed daily. Also arrange for regular cleaning of these gears so that none of the staff wear old or infected gear.
Sanitation Protocol:
Time to time sanitation of the eating and cooking area is a must. See to it customer service is done in batches so that there is ample time in between to sanitize the eating area and the kitchen. Also arrange for fumigation of the area intermittently.
Health Safety Protocol:
Health check-up and thermal screening of staff is an important step. You can follow that to ensure that no one is doing work or attending to the guests in an unwell condition.
The entire world is following the 'better safe than sorry' protocol and we need to follow it too if we need to get back in business. Alongside we need good and long lasting Turnkey kitchen equipment. Bestekloza is one such company which supplies the best Kitchen Equipment India which are of high quality. It is a difficult time right now but good days aren't far away and we can always hope for a better tomorrow.