Published on December 16th, 2022 | By Admin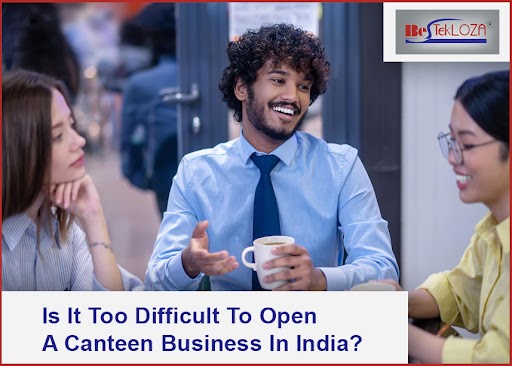 Opening your own commercial performance kitchen is no child's play. But with the right tips, it always becomes easier. Let's read further to gain an overall idea. In our country, the demand for canteen business is soaring. To begin a canteen startup in India, you will need not only good chefs but also better kitchen equipment. For example, a conveyor type dishwasher online or a commercial refrigeration system. 
FAQs About Starting A Canteen Business
How profitable is the canteen business? Does it have a future in India?
More than 98 per cent of the uncategorized Indian catering industry is under inclusive growth. One cannot deny the fact that the wedding industry has a gross revenue of around 1 lakh crore every year. Well, that's not it! The wedding industry has been growing by 25 to 30%. Additionally, a significant number of developments in commercial catering are also taking place.
What are the types of canteen business in India?
There are six main types of catering businesses in India. They are:
Canteen in School
College Canteens
Hospital Canteens
Canteens in corporate industries
Railway Canteens
Hostel Canteens
Steps for opening a canteen business
At first, you have to decide on a budget as well as capital for investing
Create an accurate canteen business plan with thorough research
Get yourself a food permit and license
Prepare the kitchen's layout
Hire potential staff
Marketing as well as advertisement
These are the basic steps that will get you started. However, there is more to it!
What are the different registrations you will have to do?
In order to become a licensed canteen caterer, you have to carry certain registrations. Some of them are
Usual FSSAI Registration: This is for entrepreneurs who have just begun their canteen business. You won't need anything else until you have a turnover of more than Rs. 12 lakhs.
State FSSAI Registration: You will need a State FSSAI registration after crossing a turnover of more than Rs. 12 lacs and upto 20 crores. This state license is perfect according to the FSSAI Act if you meet these requirements.
Central FSSAI Registration: if your business has crossed the turnover of about Rs. 20 crores, then you'll need the Central FSSAI Registration. This is the final stage of registration.
How can I advertise my canteen business?
You can either opt for traditional marketing techniques such as newspapers and television or for digital marketing. Social media comes under the latter.
The Bottom Line
Now you know how to open canteen in company! Thanks to BestekLoza for being by your side, always. Apart from providing useful information, we are also a reputed commercial kitchen supplier. So, get in touch with us today and order a commercial sweet corner