Published on October 14th, 2022 | By Admin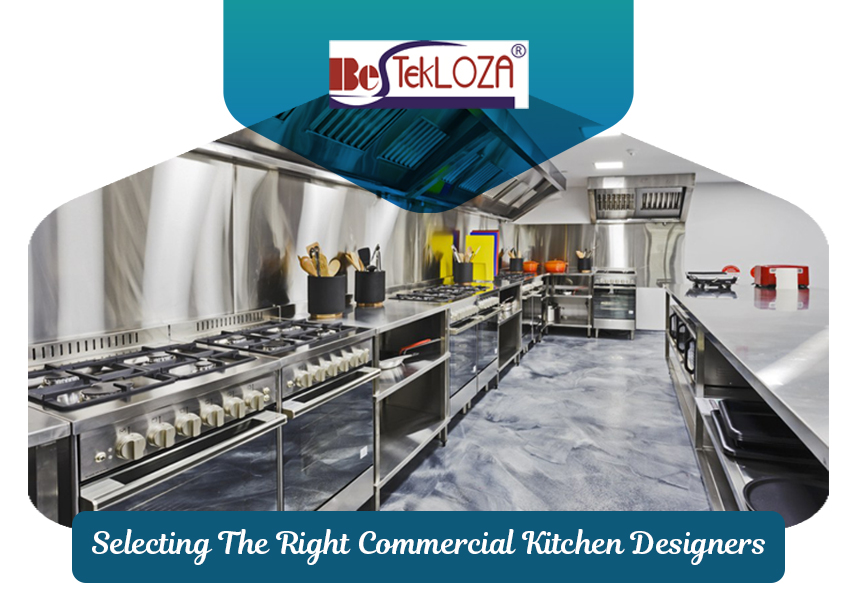 You cannot design a commercial sweet corner efficiently without the help of a professional consultant. Read this blog and know how you can select the suitable one.
All businesses want to profit, at the end of the day. And the commercial kitchen equipment business is no exception. However, not all builders and architects have the expertise to construct a good commercial kitchen. Here's when the need for a reliable commercial kitchen design consultant comes. 
Factors To Consider While Opting For The Best Commercial Kitchen Designer
1. Experience 
The first thing to consider is the experience of the kitchen designer. Ideally, a designer must have experience in designing kitchens for hotels, restaurants, businesses, etc. The more realms they have worked in, the greater their experience. Additionally, commercial kitchens are available in tons of sizes. So, check whether your chosen designer can work with most of them efficiently. Sound knowledge of the hotel kitchen equipment in Kolkata will be an advantage.
2. Reputation
While choosing a designer for your commercial kitchen, make sure that they carry an excellent reputation in the industry. Fortunately, there is adequate information online about great food service. You can check their websites or social media platforms to see what their prior customers have to say about them. If they have a physical store, you can go there and check everything yourself. 
3. A Collection Of Their Projects 
Installing the right essential kitchen appliances is no easy task. It is significant to be sceptical of designers who can't provide you with the desired designs. You can ask your consultant to view the collection or portfolio of their successful projects. Additionally, spend some time comparing their designs and layout with other prospective designers in the market. This will allow your knowledge to expand and you will get the best option for your commercial kitchen.
4. Testimonials And References 
Acquiring both references and testimonials is a must when you want to hire a kitchen designer. However, you can ask any potential candidate to provide you with references. But you can also dig some of them on your own. A lot of contractors have unsatisfied clients but it shouldn't bother you alone. Also, try to check if there are any positive comments. After all, you don't want to lose a great kitchen equipment supplier in Kolkata.
Conclusion
Do you want to design your commercial appliances in the kitchen like no one before? Then, you must definitely contact the best commercial kitchen design consultants. Get in touch with BestekLoza today. They are the most reliable commercial kitchen equipment supplier in Kolkata. So, what are you waiting for? Go direction here,