Published on October 7th, 2022 | By Admin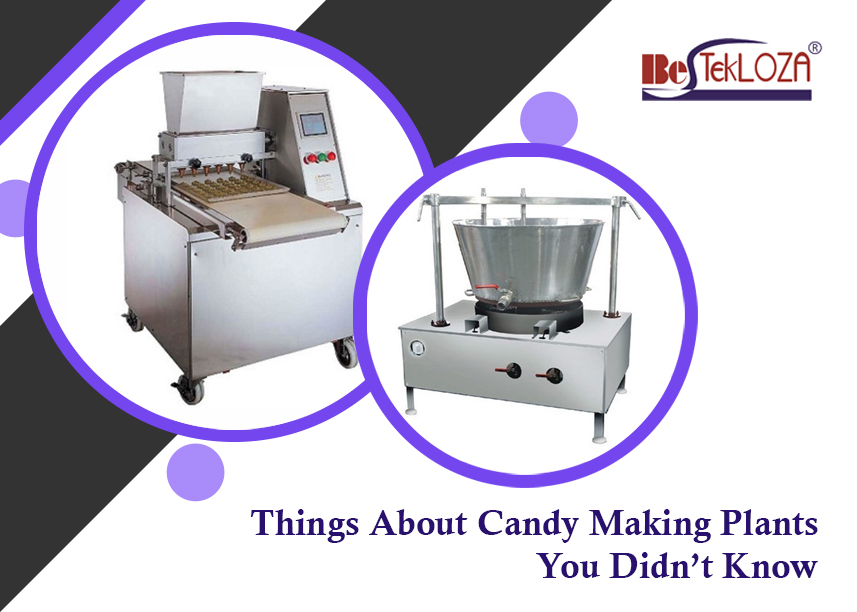 Just like a commercial sweet corner, a candy-making machine is also an innovative device. In this blog, there are some unknown facts about it. So, read more. 
Candy making machine is a device that helps in the production of different types of candy. These devices are a necessary combination with Indian kitchen tools. There are some common questions that people ask about candy machines. So, here are some of their answers. 
FAQs About Candy Producing Machine
1. What are the limitations of investing in a candy-producing machine?
There are various limitations to buying this device. Firstly, it has a high initial cost which will often demand you to spend all your money. Secondly, it may cause pollution which is another drawback.
2. How many types of candy-processing devices are available in the market?
When it comes to candy processing devices, there is end number of options to choose from. At first, there is a manual candy-producing device. It is then followed by a semi-automatic machine and a fully automatic machine. All of these devices are readily available in the market.
3. What are the factors that determine the price of a candy-making machine? 
There are some factors that determine the cost of a candy-processing machine. The first is the type of machine. While manual candy processing machines cost less, automatic machines are highly expensive. Secondly, is the quality of the machine. Finally, the quantity of devices is another indispensable factor.
4. Name some critical technical specifications regarding a candy-processing device 
The first is the capacity of the candy-making device. Automatic candy-producing machines have a higher capacity for production than manual ones. Additionally, it can accommodate more ingredients as compared to other devices.
Advantages Of Purchasing Candy-Making Equipment From A Reliable Manufacturer
1. Provides product testing
Just like a reputable sweet making machine supplier Kolkata, you also need a reliable candy-processing plant manufacturer. BestekLoza ensures that you witness the testing of your machine before taking it home. 
2. Validation
Prestigious brands like BestekLoza also offer you the validation of your candy-processing device. This may include the processes like Factory Assessment Tests and Site Acceptance Tests.
3. Warranty 
Finally, you will need a warranty on your product. And that's what BestekLoza offers. They offer you a warranty that will ensure no problems with your machine. You can also replace it within the given warranty period. Hence, the company is going to take the responsibility for any fault or damage. 
Conclusion
Thus if you want a candy-manufacturing plant, then get in touch with BestekLoza today. They also specialize in industrial kitchen Kolkata equipment. So, what are you waiting for? Head over to them and buy essential kitchen appliances at relatively low prices.