Published on October 21st, 2022 | By Admin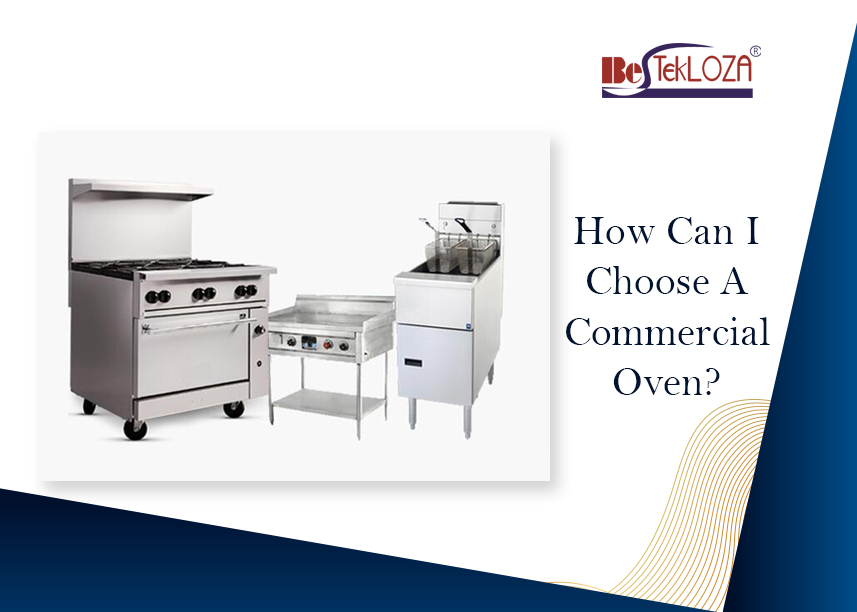 When looking for commercial appliances, people often end us asking about commercial ovens. So, here we are with some significant guidelines. Read to know more.
Whether it is a restaurant or a cafeteria, your cooking depends entirely on the commercial kitchen appliances you use. A commercial oven is mostly used for baking cakes, bread, cookies, pies, and even pastries. For efficient baking as well as selling, make sure to invest in a high-quality oven.
Small Details To Pay Attention To While Buying A Commercial Oven
The Doors
A bakery oven can either have solid doors or glass doors. However, solid doors are usually made of stainless steel which offers good insulation. It further helps in keeping the heat inside the commercial oven. On the other hand, solid doors can often lead to heat loss. Because you have to open them every time you want to check your food items. Checking out the door is an important step for almost any commercial kitchen equipment.
Timer
While some ovens have a manual timer, others have a programmable one. The latter has a digital display that helps in keeping track of the amount of time. On the other hand, manual timers consist of a knob that can turn to set your desired time of cooking. After the countdown timer ends, the oven will produce a beep sound that informs that the cooking is complete. The timer is an important consideration when it comes to essential kitchen appliances like an oven.
Racks
Thirdly, oven racks help in the loading and supporting of food items when they are inside the commercial oven. They should easily roll in and out for efficient use. You can adjust a number of commercial ovens in height for positioning your items close or far away. Just like other Indian kitchen tools, buying a good quality rack is important for smooth cooking.
Types Of Bakery Ovens Found In The Market
1. Standard ovens
Also known as radiant commercial ovens, the standard ovens are the simplest type of ovens. They consist of a heating element that lies inside the baking chamber.
2. Convection ovens
Convection ovens are the most popular ones on the list of commercial kitchen items. Certain convection ovens also have a steam injection system that further releases steam into the baking chamber.
3. Deck ovens
Thirdly, there are deck it ovens that have heating elements at the top and bottom of the baking chamber. 
Conclusion
Are you willing to invest in smart commercial kitchen equipment India? Then, contact BestekLoza today. They are the biggest and most reliable commercial kitchen equipment supplier in Kolkata that offers affordable products. So, get in touch with them today and make a change in your industrial kitchen.