Published on April 10th, 2020 | By Admin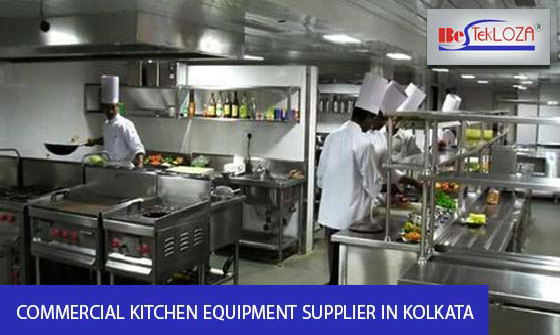 If you are running an office canteen then get these five must-need kitchen gadgets from a Commercial Kitchen Equipment Supplier In Kolkata for your canteen.
Running a commercial canteen is no joke. An office canteen has many people eating at the same time and a commercial kitchen of any canteen should be ready to cater to so many people at the same time. That is possible only when you have commercial kitchen equipment. For this you can contact any Commercial Kitchen Equipment Supplier In Kolkata to supply you the same. Here are five kitchen equipment you definitely need for your canteen.
Five Essential Equipment For Commercial Kitchen:
Tea/Coffee Urn:
In most canteens a steady supply of tea and coffee is a must. It is not always possible to make fresh tea and coffee every time. In case you wish to serve only coffee then you can choose to buy a coffee maker. Else, you can choose a tea and coffee urn from where you can pour out hot tea or coffee for your clients.
 Multifunctional Cooking Range:
In any commercial canteen you need to prepare several types of food at the same time.Also you need to prepare food in a bulk. So choose a multifunctional series which can provide a boiling pan, deep fat fryer, hot plate, girdle plate, etc. These multifunctional cooking accessories will make your cooking faster and easier. You will be able to parallelly cook different items which require different cooking processes.
 Commercial Refrigerators:
Commercial refrigerators are important to see to it that you can store a large quantity of uncooked raw materials at the same time. In canteens you need to keep things procured and prepared much ahead unlike in other eateries. Here the office goers hardly have time to wait so you need to buy and organize all the items and store in the refrigerator.
Service Line:
If you are running a big canteen then see to it that you have a service line. This makes your service more organized and you can serve your clients well, in a coordinated manner.
Dishwasher:
Even though this equipment is not directly associated with cooking, yet it is one of the most important gadgets. Commercial canteens will need you to serve an umpteen number of customers at the same time. You possibly cannot spend hours washing your utensils and dishes.and keep your guests waiting. This gadget will help you keep the plates ready to serve in no time.
These are the five kitchen equipment you definitely need for a commercial kitchen. For the best quality product you can depend on a kitchen supplier like Bestekloza. The company gives the best equipment at the most pocket friendly costs.