Published on April 17th, 2020 | By Admin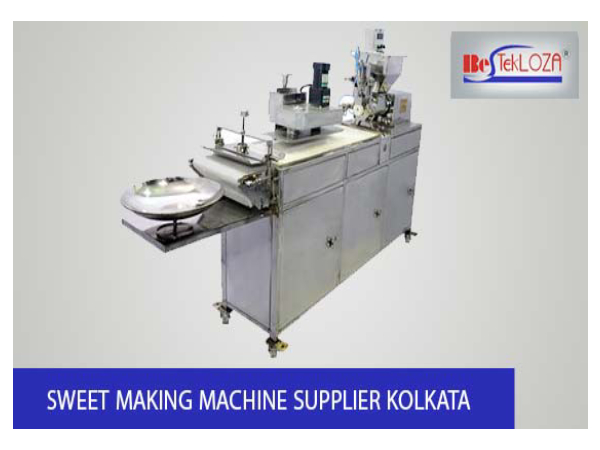 Kolkattans love sweets so Sweet Making Machine Supplier Kolkata are so popular. If you are craving for some sweets during this lockdown, here are some recipes.
It is New Year and normally this is the time when we gorge on sweets. But this year it is a bit different. Due to COVID19 we are all locked indoors and it is impossible for us to buy sweets. It is a sad scenario because Kolkata is known for its sweets. This is the reason why the Sweet Making Machine Supplier Kolkata is so popular. Most sweet-makers rely on excellent suppliers like Bestekloza to supply these machines. However during lockdown you can use your innovation and minimal ingredients to make some home made sweets for all. Here are some easy and common recipes you can try out with your family:
Some Easy Sweets You Can Try At Home:
Shahi Tukda: 
This is one recipe which you can make with minimal preparation. Yes, you can cut out the expensive ingredients if you wish too. It would still taste superb. Cut braids into triangular shapes. Lightly pan fry them in ghee or oil. In the meanwhile thicken milk in a pan till it reaches a creamy consistency. Add some sugar to this milk to sweeten it. Add a bit of cardamom powder for flavour. If you do not have saffron, do not worry, else you can add a strand to this milk for added colour and flavour. If you have a sweet tooth then you can mildly dip the fried breads in sugar syrup before pouring the milk, if not just lay them on a plate and pour the creamy milk over it. Let it rest so that the bread soaks the milk. Decorate it with almond slivers if you have. Your shahi tukda is ready.
Bread Gulab Jamun: 
Having a craving for gulab jamun and yet you cannot go out? Try this simple gulab jamun recipe. Soak bread in a bit of milk till it is semi-soft. Add generous helpings of milk powder and elaichi powder. In the meanwhile prepare the sugar syrup to a string consistency. Make a small roundel out of the mashed bread. Heat oil in a wok. Fry the balls evenly in medium heat till they turn red. Once fried, keep them soaked in hot sugar syrup till they soak the liquid. Your tasty gulab jamun is ready.
Malpuas: 
Malpuas are easy to make and good to eat. Even children can make these. Make a batter out of refined flour (maida) and a bit of semolina (sooji). Add sugar powder and elaichi. If you have a bit of coconut powder you may add that too. Else, leave it as it is. Now add milk or water and master a batter of medium consistency. Add oil in a pan. Not too much but enough to fry the malpua's well. Once the oil is hot, turn the flame to medium. Take a ladle full of the batter and fry it both sides evenly. Hot malpua's are ready in no time for your family.
This is the time to stay self quarantined and spend some good time with your family. Try out new dishes and also browse through the site of Bestekloza to look at the amazing sweet-making machine that they supply.