Published on November 25th, 2022 | By Admin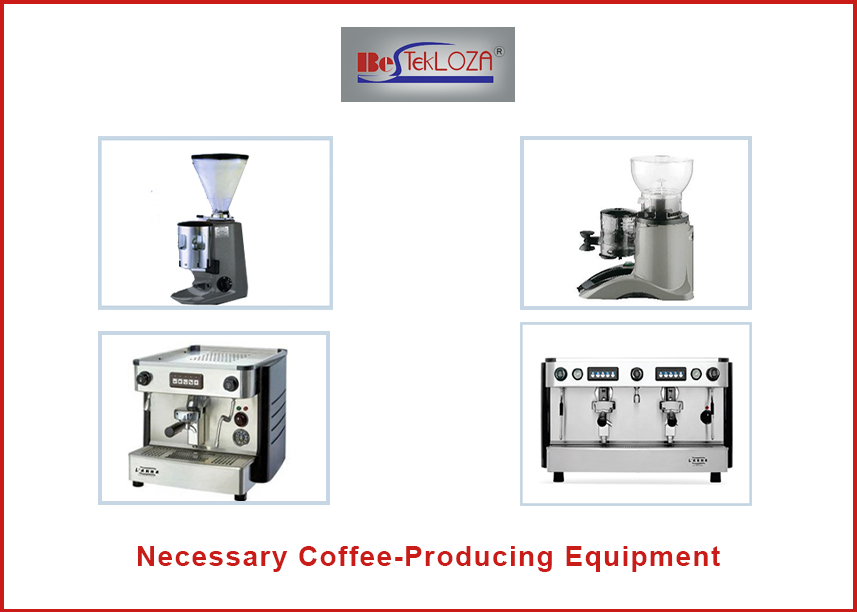 Coffee-making is a skill that is only possible with the right set of industrial kitchen equipment. Find them out here and make sure to add them to your list.
A coffee counter is a relaxation for most people. But not for the one operating because it takes a lot of effort. Equipment, particularly Indian kitchen tools needs specific organization and management. Only with significant equipment will you be able to make a successful coffee-making centre. 
Coffee-Making Equipment You Need Right Away
Coffee Grinder
Yes, you guessed it right. Coffee grinders are important commercial kitchen appliances that help in adjusting the coarseness of coffee grounds. It best suits how someone is going to brew their coffee. Besides grinding coffee, it also helps in grinding sugar finely, chopping seeds and nuts, etc.
Double Group Coffee Machine
The double-group coffee machine lets you prepare up to four espressos at one time. Due to its efficiency, you will find a double group coffee machine in almost every commercial kitchen. It can give you quick coffee without occupying a lot of your kitchen space. 
Single Group
When it comes to preparing a maximum of two espressos simultaneously, a single-group coffee machine is ideal. Unlike the double group, this innovative commercial kitchen equipment can also be suitable for a home environment. If you have fewer guests asking for coffee, then a single-group machine is great. 
Fully Automatic Coffee Group
Do you want to include richness and flavour in your morning coffee? Then add this one to your canteen business list. A fully automatic coffee machine is not only affordable but also asks for less labour. Moreover, its convenience and quick turnaround time make it a much-desired kitchen appliance. 
What Else Is Necessary Besides Coffee-Making Equipment?
Own a freezer or refrigerator
Although it is common to keep a refrigerator in your restaurant kitchen, we are still listing it out. Most of our ingredients can rot or get stale without a good refrigerator. For long-term storage, you may need an inventory freezer. They not only preserve frozen food but also keep them fresher.
Frothing pitchers
Specialty drinks are another great attraction for coffee lovers. As a result, you need frothing pitchers at your cafe for drinks like lattes, mochas, etc. You can create foam in milk by using an espresso machine steam wand and pitchers together. Get creative and make brewing patterns in your coffee. 
Conclusion
Are you worried about buying the best commercial appliances at low prices? Don't worry because BestekLoza has got your back. Contact us today and buy the most assorted coffee machines and other kitchen equipment. We are the best commercial kitchen equipment supplier in Kolkata.