Published on May 13th, 2022 | By Admin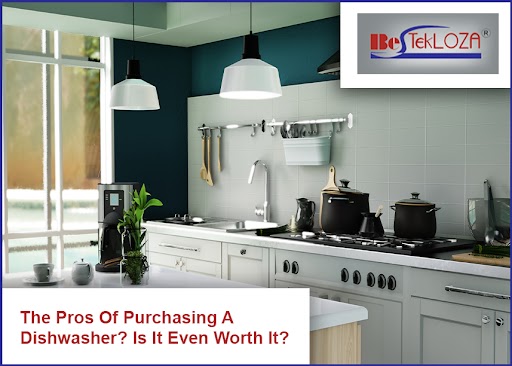 If there is a commercial kitchen, you will surely need a dishwasher. Today, we are about to discover the benefits of investing in a dishwasher. So, read more.
As the name suggests, a dishwasher washes the dishes. There are numerous benefits of buying it as it saves a lot of time. However, a restaurant dishwasher is different from a normal one. You might need to consider some facts before buying the right dishwasher for your kitchen.
Pros Of Buying A Dishwasher
In the present world, we barely have time for anything. Washing up dishes as well as pans is not possible when you have a lot of people waiting outside for their food. As a result, the best option is a machine that cleans all the dirty plates. This is where the role of a dishwasher kicks in!
While you might think the opposite, dishwashers can actually save water. Especially when you leave the tap open while cleaning dishes. The aid of technology has cut down water as well as electricity consumption to a large extent.
Since these efficient machines wash and rinse thoroughly, your dishes come out sparkingly clean. This is usually better than using just water to wash your plates. Also, by the time you reach the end, the sink is already full of chunks of dirt.
Variety of dishwashers in the market
Yes! You will actually find tons of dishwashers in the market. But if you want to buy the best one, you should always trust BestekLoza. Nobody likes to invest money into something that breaks down just after two uses.
The Bottom Line
Now that you know the benefit of dish washer, it's time to book one for you. Get in touch with BestekLoza and buy dishwashers at affordable prices. They will surely save you money and time. To know about their products, head over to their website.