Published on June 10th, 2022 | By Admin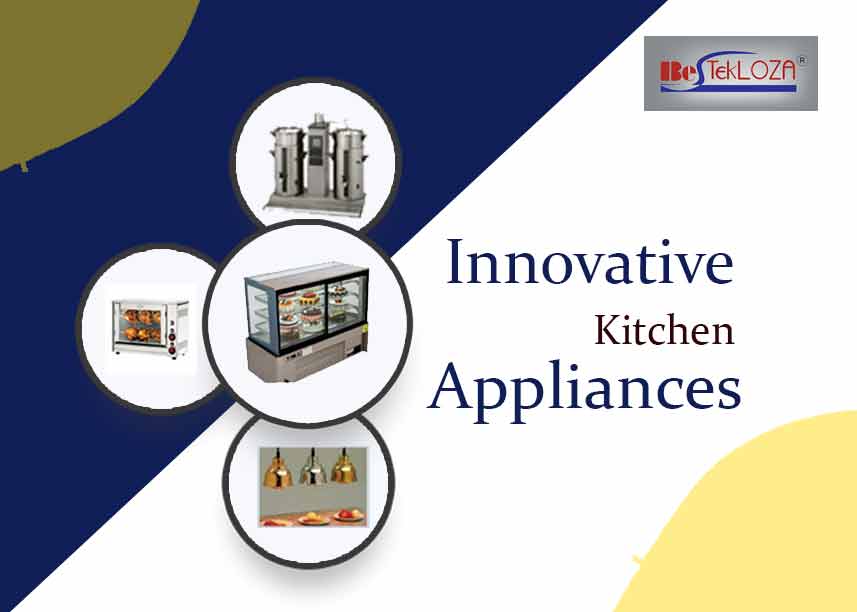 When buying hotel kitchen equipment, the first thing to consider is safety. Read this blog and learn about some smart kitchen tools that make cooking easier.
With the advent of technology, kitchen equipment is revolutionizing as well. We are talking about everything from cooking, cleaning and freezing. Be it industrial kitchen equipment or a residential one, food safety is a concern that follows everywhere. 
How To Make Cooking Efficient?
1. Smart Cooking
In the list of smart commercial kitchen equipment, we will first talk about ovens. Think of an oven that is Wi-Fi enabled and you can operate it with a remote. Smart ovens have technology that acts as the core of kitchen automation. Moreover, you have to add the ingredients and make everything ready. Not only does this revolutionary equipment save your time but also offers you hot, ready-made food available.
2. Smart Management 
Any intelligent kitchen demands smart management. Imagine managing your hotel kitchen equipment services in Kolkata with a tablet. This tablet helps you to monitor the mundane tasks including every day's menu or availability of raw supplies. Additionally, this Internet-based electronic device is ideal for ordering groceries, too. Ensure to place this tablet away from any water-heavy areas.
3. Smart Cleaning 
When it comes to commercial kitchen equipment India, imagine a faucet that can switch on and off simply with a hand swipe. You do not have to touch it but still, your work will be done. People who are very particular about hygiene, as well as technology, can opt for such kitchen appliances. Areas that usually hamper our hygiene are trash cans. For overcoming this, technology is present that lets you use your trash can without physically touching it. 
How Does Smart Kitchen Equipment Help?
There are three ways in which innovative kitchen equipment Kolkata generally helps. They are as follows:
1. Reduces waste costs 
It is impossible to avoid all possibility of appliances malfunctioning. Catastrophic failures can happen at any time. This is why you must always keep a backup of smart tools that can save your costs at the end of the day.
2. Saves time 
The time that you are saving while preparing food using smart kitchen tools can be used somewhere else. 
3. Energy Cost Saving
Suboptimal heating, as well as cooling, saves energy costs significantly in any large kitchen operation. This is why it is important to get those to work at optimum efficacy.
Conclusion
Are you looking for smart, innovative and cost-saving kitchen equipment India? Then, contact BestekLoza today. They are the best kitchen equipment supplier in Kolkata for selling revolutionary kitchen products. With them, be rest assured of your food safety. So, what are you waiting for?