Published on August 21st, 2020 | By Admin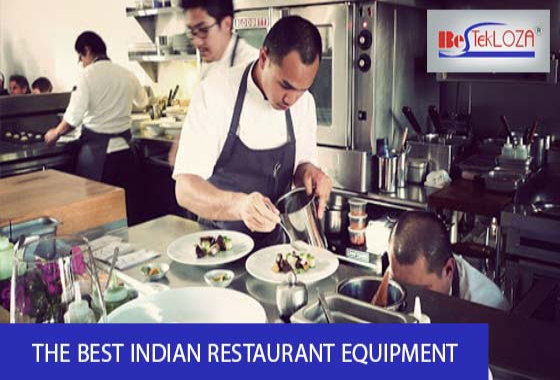 We all know how important the role of quality is when it comes to Indian Restaurant Equipment. Know how to choose the best equipment without compromising on the quality.
The staff and the quality of your kitchen determines how successful your restaurant business is going to be. Another thing that plays a major role in this is your equipment. If you do not have superior grade equipment then the quality of your food and business will keep deteriorating. It is quite a task to buy Indian restaurant equipment on your own. You need products that are efficient and worthy of investing. If you want to purchase the best equipment in the country, then the first step is finding the finest supplier. In this blog, we will show you some ways to select the best supplier and kitchen equipment. Keep reading to know more. 
Consider These Points Before Purchasing Kitchen Equipment:
Although the phrase- industrial kitchen equipment sounds simple and easy, the process of getting them is equally tough and complex. There are a lot of different equipment with different functions and this may be confusing for you to find the best. Hence, you need to start by organising things out a little bit. First things first, get the necessities. These include equipment for grinding, chopping, mixing, cleaning, washing, etc. You do not have to jump from one supplier to another in order to find these equipment. You can get everything from one supplier only.
Whether it is a simple knife or a high tech oven- do not compromise on the quality. Pay utmost attention to the quality of every single thing that will go in your restaurant's kitchen. A good quality equipment may cost a little more but it is worth investing in. The better your equipment is, the longer it will last. Also, choose a supplier who provides you guarantee and warranty on the products.
An efficient and nice supplier will also have an excellent team of people who will cooperate with you anytime. Having a methodical customer support team will help you solve your queries and guide you with respect. They should also continue to support you after the purchase. This is important when you want to build an industrial kitchen in Kolkata.
The working and procedure of these equipment are very complicated and require technical guidance from experts. A supplier should always have a team of professionals who will guide you through everything. They will also train your employees on how to deal with each equipment.
Well, you should definitely invest in commercial equipment but that does not necessarily mean you will pay an amount which is out of the world. Choose a supplier who asks for a reasonable price and not the price of buying an island. It will also become easier for you to get bulk equipment.
These are some points which you should keep in mind before buying kitchen equipment in India. Get in touch with Bestekloza – a leading supplier of industrial kitchen equipment for top notch products and services. Check out their website for more information.