Published on September 15th, 2022 | By Admin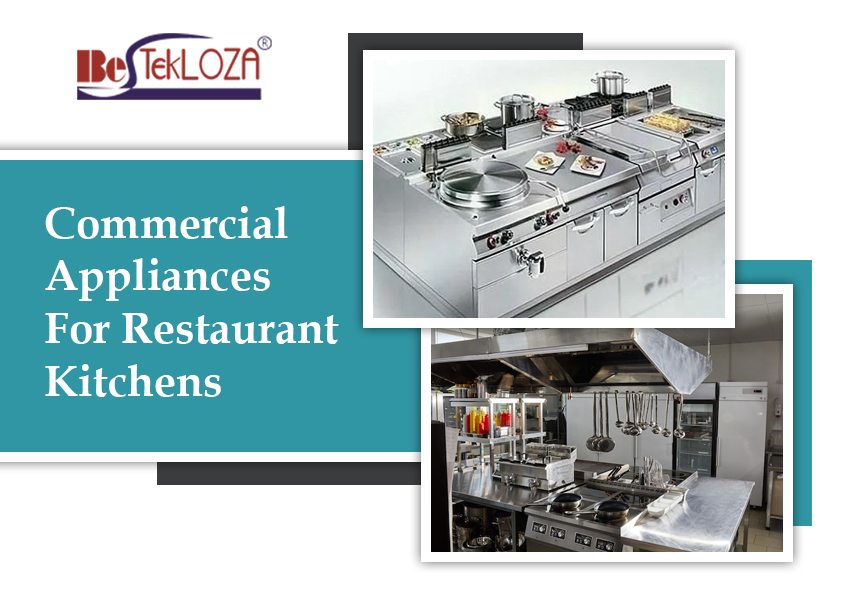 While establishing a restaurant, it is imperative to find the right kitchen equipment. Read this blog and discover what are some critical kitchen tools to own. 
Any five-star hotel needs to possess some important Indian restaurant equipment. These not only ensure proper cooking but also maintains the reputation of the restaurant. Any 5-star restaurant is developed through the reputation it maintains for years. 
Exquisite Restaurant Range Tops
At first, we will discover some restaurant range tops. These are the commercial appliances that help in frying, boiling, sauteing as well as grilling.
1. Commercial Griddles 
In the list of industrial kitchen equipment, commercial griddles rank on top. A griddle is usually a flat but broad cooking surface that is powered by gas burners. Its placement is usually under a metal cooktop. Additionally, the metal starts heating up and transfers its temperature to the items present on it. Hence, you can easily cook your menu items directly on it. A griddle top is perfect when you want to grill burgers or serve breakfast dishes.
2. Open Burners 
Other commercial kitchen tools include open burners. These are very common cooking surfaces and one can safely their pans over them. The open flames can easily fire through electric ignition or standing pilots. Furthermore, it also provides the necessary heat for frying, sauteing or simmering food items. When searching for restaurant range tops, you can encounter step-up open burners. This means that the back burners lie a bit above the front ones. 
3. Plancha 
In Spanish, "La Plancha" means to sear food items on a hot metal plate. Thus, plancha is the equipment that most industrial kitchen Kolkata use for this specific way of cooking. Additionally, people find it similar to a griddle but the former is more flexible than the latter. Maximum restaurant owners are asking for this incredible kitchen range top for its overall productivity. As a result, you can begin cooking your dishes in the middle and take them to the outer sides.
4. Cabinet Base
Finally, every kitchen supplier needs a cabinet base to complete his professional kitchen cooking needs. We commonly see restaurant ranges with an oven base. However, a cabinet base primarily serves delectable cookies, pizzas and muffins in large quantities. Moreover, enclosed cabinets under a restaurant range top keep pots, pans and cooking tools within easy reach. If you have a convection oven, then a commercial stove underneath it will be a great combination.
Conclusion
Know more about cooking utensils exclusively from BestekLoza. They are also the leading sweet making machine supplier Kolkata. So, get in touch with them today and buy a commercial sweet corner at affordable prices. They are operating in this field for several years and carry relevant expertise.