Published on August 8th, 2023 | By Admin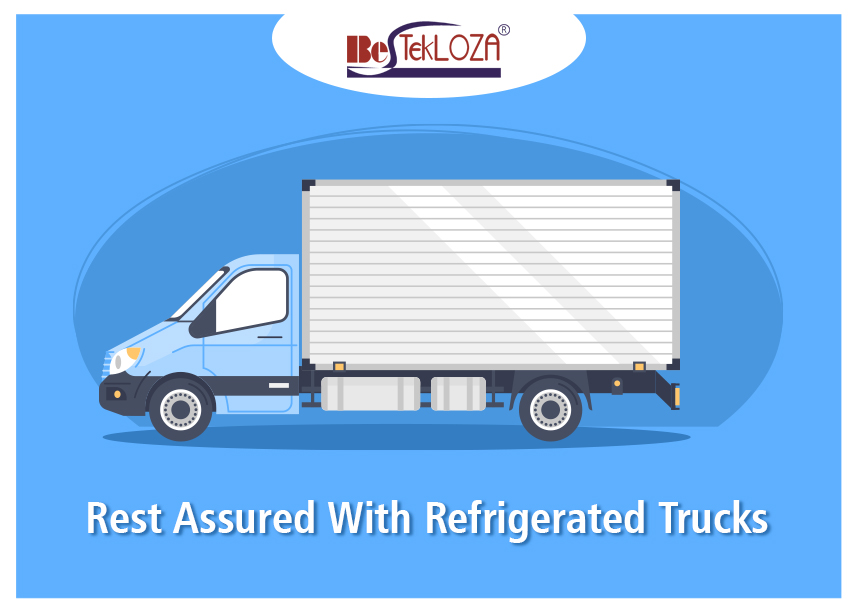 Let's explore what you should know about refrigerated trucks, refrigerated vans, cold room storage, and leading cold room manufacturers, such as Bestekloza.
In the world of modern logistics and transportation, refrigerated trucks have become a game-changer, revolutionizing how you transport perishable goods. These specialized vehicles play a crucial role in maintaining the temperature-sensitive nature of goods. Thereby ensuring their freshness and quality throughout the supply chain.
The Importance of Cold Room Storage:
Cold room storage facilities are critical components of the cold chain logistics network. These rooms maintain low temperatures and controlled environments, extending the shelf life of perishable goods before distributed further. Cold rooms are extensively in use by industries. These include food and beverage, pharmaceuticals, and biotechnology to store their products in optimal conditions.
Cold room manufacturers play a pivotal role in the construction and installation of cold storage facilities. They design and build cold rooms tailored to the specific needs of businesses, ensuring maximum efficiency and adherence to regulatory standards. These manufacturers also offer maintenance and repair services to keep the cold storage infrastructure running seamlessly.
1. Refrigerated Trucks: Refrigerated trucks transport temperature-sensitive goods, such as fresh produce, dairy products, & pharmaceuticals. These vehicles are integrated refrigeration units, allowing precise temperature control and preserving the integrity of perishable items during transit.
2. Refrigerated Vans: Refrigerated vans are a smaller-scale version of refrigerated trucks, catering to local deliveries and short-distance transportation of perishable goods. These vans are commonly in use by food service establishments, catering companies, and grocery stores to ensure the safe delivery of fresh products.
Advantages of Refrigerated Transportation:
Refrigerated trucks and vans offer several advantages in the transportation of perishable goods. They enable businesses to expand their market reach, delivering fresh products to distant locations. Additionally, they minimize the risk of spoilage and waste, reducing financial losses and contributing to a more sustainable supply chain.
Bestekloza:
When it comes to superior cold chain logistics solutions, Bestekloza stands as a leading name in the industry. As experts in cold room manufacturing and refrigeration technology, Bestekloza delivers cutting-edge solutions to businesses in diverse sectors. With their state-of-the-art refrigerated trucks, vans, and cold rooms, they ensure the integrity of perishable goods. Hence, they empower businesses to thrive in the competitive market.
Conclusion
Refrigerated trucks, refrigerated vans, and cold room storage facilities have been the key to transforming the way perishable goods get transported. The cold room manufacturers like Bestekloza, play a vital role in keeping the world supplied with safe and fresh products. Experience unparalleled cold chain solutions and unlock new levels of efficiency and excellence with Bestekloza by your side.