Published on August 26th, 2022 | By Admin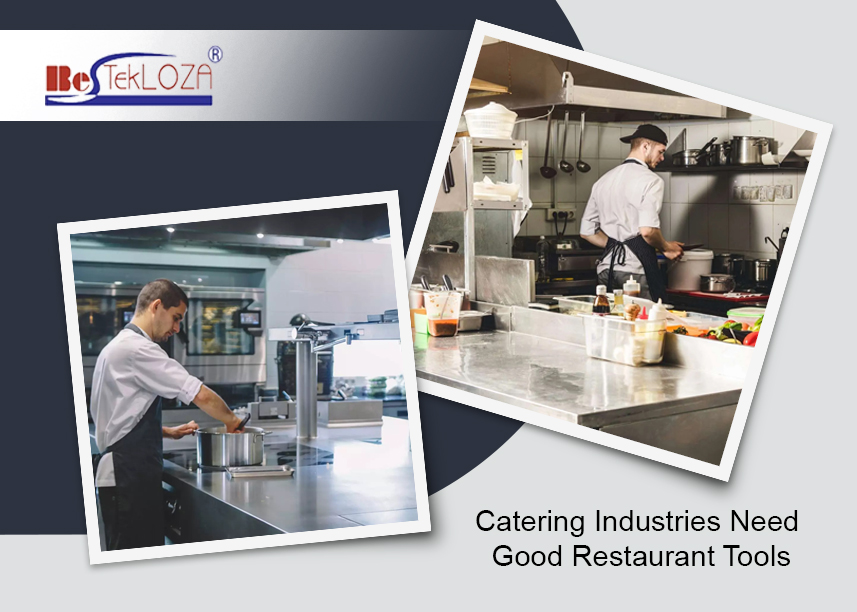 Your commercial kitchen simply means nothing if you do not have the most assorted range of restaurant equipment India. Read this blog and know more about them. 
There are various events where you can see the functions of catering companies. Just like a commercial kitchen equipment supplier in Kolkata, catering providers also have a lot of responsibility on their shoulders. 
A Brief Guide About Choosing Catering Equipment
1. Determine your catering style 
The first question before investing in kitchen equipment India is to check what type of catering services you want to offer. Because various catering offerings need tons of different equipment. For instance, whether you are operating with buffet-style dinners or seated dinners?
2. Food transport and storage 
Both transport equipment and food storage are crucial for buying hotel kitchen equipment in Kolkata. They ensure that all your cooked item stay safe at the required food temperature. Further, it also helps you eliminate waste from transported or improperly stored food items. 
3. Condiment dispensers and stations
In the list of kitchen equipment Kolkata, condiment stations are ideal for casual catering events. Condiment stations are not only functional but also magnificent to see. You can opt for full table setups for sit-down meals and use condiment dispensers as well as stations. This will surely cater to your buffet style.
4. Hot and cold food pan carriers 
Your steam table ensures that food items are kept at safe food temperatures on site. However, you may also have to invest in cold and hot food pan carriers. Especially, in order to get menu items from your hotel kitchen to the venue. Ensure to reserve one carrier with a capacity of 2.5 inches steam table pans for every 25 guests.
A List Of Food Service Equipment
Apart from catering equipment, you may also need some food service tools which are given below:
1. Beverage Carriers And Dispensers
When catering to a sit-down meal, make sure to invest in beverage carriers. They are a significant kitchen equipment Kolkata that can carry 800 ounces of cold beverages. Moreover, it can carry 300 ounces of coffee.
2. Chafing Dishes 
Secondly, chafing dishes are important to buffet-style catered events. You will have enough to hold 2.5-inch Steam Table Pans for 2 side dishes and 2 main dishes.
3. Portable Bar
Finally, in a catering event, you may definitely need a portable bar.
Conclusion
So, are you thinking of buying the best commercial kitchen equipment India? Then, get in touch with BestekLoza. They have become a trusted name for offering affordable and reliable hotel kitchen equipment services in Kolkata. Thus, what are you waiting for? Contact the leaders soon.