Published on September 11th, 2018 | By Admin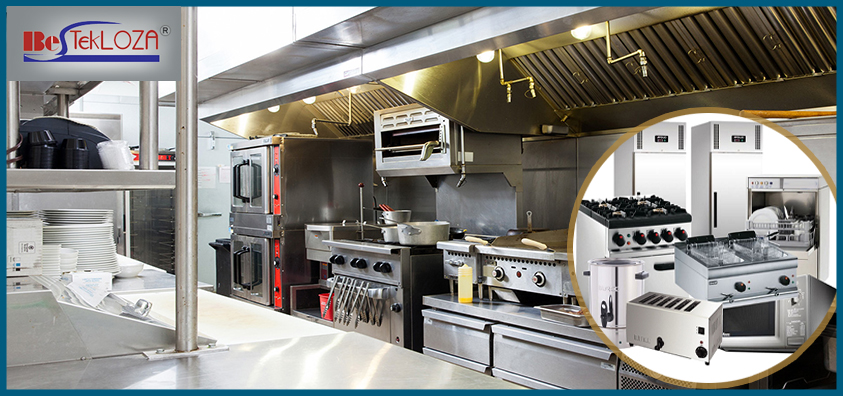 Are you looking for the commercial kitchen refrigeration? If you have the   desire to know about commercial kitchen refrigeration types, then you need to purchase a refrigeration system from the commercial kitchen supplier. However, ranging from blast chillers to fish and refrigeration, the commercial refrigeration has a vast diversification. Used in a commercial venue, there is some specific type of commercial refrigeration options that are used.
Blast Chillers:-
At the commercial venue, blast chillers are one of the common types of refrigeration equipment used. For commercial use, there are numerous types of blast chillers that are available. To freeze down the food in a real quick way or to lower the temperature of food, the chillers are mainly used. To lower the temperature of food from 70 degrees F down to under 3 degrees F, the majority of chillers take around 90 minutes. To comply with certain food handling and safety regulations, blast chillers are specifically designed. Purchasers need to make sure that the selected blast chillers have all the options one needs from the kitchen equipment supplier in kolkata since quite a variety of blast chillers are available in the market.
Display Freezers:-
One of the most common types of commercial refrigeration options are the display refrigerators and display freezers. To store beverages and food items, many hotels and restaurants are using this type of refrigerators and freezers. The customers need not have to open and look through these freezers and check what is inside since these refrigerators have seen- through doors. In certain types of display refrigerators, often doors are not included.
These refrigerators have the capacity to store various food stores. Within a reachable range, food items are stored in various compartments of these refrigerators and you can direct pick out any food. There is the availability of small size display refrigerators and small display freezers. For storage of bottled water or drinks, these small display refrigerators and can be found in the commercial kitchen.
Refrigerators for Fish:-
Generally used at commercial venues such as restaurants and hotels, fish refrigerators are also one of the refrigeration equipment that is available with the supplier. To place the fish, there are sliding trays in these refrigerators. Based on the demand for fish in the commercial kitchen or restaurant, the size of these refrigerators should be chosen.
It is critical to guarantee that the fish refrigerators should meet the needs, since fish needs to be stored and kept at a proper temperature.
Conclusion:
The Commercial refrigerator is an important equipment for the restaurant and hotels and to get such a refrigeration system, you can always knock the doors of " Bestekloza" for sure.