Published on January 23rd, 2019 | By Admin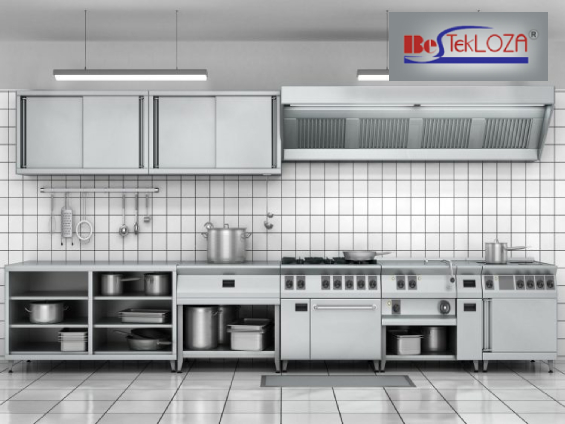 Food is one of the common zones of interest for all people and hence the restaurant owners look for the best commercial kitchen to cater to the needs of the customers. The restaurant owners are always in search of the new flavors and variety. Not only to satisfy the taste buds but to fill the appetite of the people is the sole aim of the restaurant. It is rightly said that there is more delight in serving the food than eating them. With the best industrial kitchen apparatus, passion for the preparation of food can get heightened. With the best industrial kitchen apparatuses, the restaurant and hotel workers also get boosted up. For a happy and healthy kitchen, industrial kitchen apparatuses are the key. Providing the pleasurable experience, commercial kitchen apparatuses make the kitchen look organized.
Setting Up The Commercial Equipment As Needed
If you have a small, then there is no need of large professional kitchen apparatuses. To feed the hunger of the masses, there are special settings and places which needs the best commercial equipment. The commercial kitchen accessories become necessary in hotels, banquet kitchen, official canteen, restaurants, hospital canteen, railway pantry, and many other places.
Looking At The Types Of Equipment
To design the suitable industrial kitchen equipment in Kolkata, wide range of commercial apparatuses are needed. For multiple activities, at the time of transformation of a menu to delicious cuisine, a perfect and complete kitchen is the most necessary. There are various types of accessories being used in the kitchen such as
Rotary Rack Oven

Bread Slicer

Fixed Deck Oven

Fully automatic Coffee Group Machine

Gas Range With Below Cabinet

Commercial and bar refrigeration

Waffle maker

Static Pizza Ovens

Storage Shelving

Commercial Pizza Ovens

Two Door Vertical Chillar freezer

4 door chiller freezers,

Rosogolla Making machine

Hot Service Unit
Making Enough Research
You should try to ample research when you plan to buy the equipment for the commercial kitchen. Apart from the type of supplier, you need to take a look at the shape and size of the kitchen. You need to decide what sort of menus and foods are to be prepared and accessories should be purchased accordingly. You must check where these accessories have the latest technologies and from a branded company. You need to check the warranty and guarantee period, along with the service facilities and guidance facilities.
Conclusion:
the commercial kitchen accessories are on the essential things which can help a restaurant owner to serve the customers. To get the best supplier, one can come to "Besktekloza".