Enhancing Efficiency and Excellence in Hotel Kitchen Operations
Published on June 30th, 2023 | By Admin
When it comes to your commercial kitchen, don't settle for anything less than the best. With the right tools at your disposal, hotel kitchens can achieve excellence in culinary operations.
A well-equipped hotel kitchen is the backbone of a successful hospitality business. This blog aims to guide hotel owners and managers in Kolkata on upgrading their kitchens with the best equipment available. It's time to empower hoteliers to elevate their culinary operations and deliver exceptional guest experiences by helping them choose the best hotel kitchen equipment in kolkata. 
Importance of High-Quality Hotel Kitchen Equipment
Enhancing Efficiency: Exploring how advanced kitchen equipment can streamline food preparation, cooking, and service processes.
Ensuring Food Safety: Highlighting the significance of reliable and hygienic equipment in maintaining food safety standards.
Elevating Culinary Offerings: Discussing how the right kitchen equipment can facilitate creativity, innovation, and high-quality food production.
Selecting the Best Commercial Kitchen Equipment Supplier in Kolkata
Understanding Requirements: Identifying specific needs and operational demands to determine the essential kitchen equipment.
Researching Suppliers: Exploring reputable commercial kitchen equipment suppliers in Kolkata. Evaluating Product Quality: Assessing the reliability, durability, and performance of the equipment offered by suppliers.
Considering After-Sales Support: Ensuring the availability of maintenance, repair, and replacement services from the supplier.
Key Equipment for industrial kitchen Kolkata
Cooking Equipment: Highlight essential appliances such as ranges, ovens, grills, and fryers.
Food Preparation Equipment: Exploring the importance of mixers, food processors, and slicers for efficient meal preparation.
Refrigeration Equipment: Discuss the need for reliable refrigerators, freezers, and walk-in coolers to store ingredients and perishable items.
Storage and Shelving Solutions: Addressing the significance of organized storage systems for optimal kitchen workflow.
Industrial Kitchen Solutions for Enhanced Efficiency
Modular Kitchen Designs: Exploring the benefits of customizable modular designs that cater to specific kitchen requirements.
Technology Integration: Discuss the role of technology in improving efficiency and productivity in hotel kitchen operations.
Ergonomic Considerations: Highlighting the importance of designing a kitchen layout that promotes smooth workflow and minimizes staff fatigue.
Conclusion:
Upgrading your hotel kitchen with the best kitchen equipment in Kolkata is essential for elevating operational efficiency, & ensuring food safety. By selecting a reliable commercial kitchen equipment supplier, hoteliers can create a well-equipped and efficient kitchen environment.
Bestekloza is a leading supplier of commercial kitchen equipment in India, offering a comprehensive range of turnkey solutions for hotel kitchens. With its expertise in providing high-quality appliances and a one-stop solution approach, Bestekloza has established itself as a pioneer in the industry. They cater to the diverse needs of commercial venues, including specialized re
Published on June 23rd, 2023 | By Admin
Boost your sales with sweet display units. Embrace the art of temptation with Bestekloza's sweet display counter for sale and create a memorable experience for your customers.
In the world of confectionery, a visually appealing sweet display counter can be a game-changer. It not only entices customers but also showcases the mouthwatering treats that lie within. In this blog, we will explore how to create a tempting sweet counter that captivates and converts, enticing customers to satisfy their sweet cravings.
Understanding the Power of Design in sweet display counter:
Design plays a crucial role in creating an alluring sweet display counter. Consider the layout, colors, and materials to ensure your counter stands out. Opt for a sleek and modern design that complements your brand identity and the overall ambiance of your bakery or sweet shop.
Showcasing the Irresistible :
When it comes to sweet displays, presentation is key. Use glass shelves and transparent cases to showcase your delectable treats, enticing customers with a tantalizing view of the assortment. Arrange the sweets in an aesthetically pleasing manner, highlighting their colors, textures, and shapes.
Lighting for Ambiance:
Proper lighting can elevate the appeal of your sweet display counter. Choose warm and inviting lighting that accentuates the colors and textures of your sweets. Use strategic lighting techniques to create a cozy and welcoming ambiance, drawing customers towards the counter.
Promoting Variety:
Offering a diverse range of sweets can enhance customer engagement. Incorporate a variety of flavors, sizes, and types of sweets to cater to different preferences. Ensure clear signage that indicates the names and ingredients of each treat, making it easier for customers to make their selections.
Maintenance and Hygiene:
A well-maintained and clean sweet display counter is essential for customer satisfaction and trust. Regularly clean the counter and display cases, ensuring that the sweets remain fresh and hygienic. Pay attention to proper food handling and storage practices to maintain the quality of your offerings.
Conclusion:
A captivating sweet display counter is a powerful tool for any bakery to entice customers and boost sales. By employing thoughtful design, showcasing irresistible treats, using appropriate lighting, offering a variety of options, and maintaining cleanliness, you can create an unforgettable sweet experience for your customers.
Don't compromise on quality when it comes to bakery display counter for sale. Trust the expertise of Bestekloza, the leading provider of premium commercial kitchen equipment. Their range of sweet display counters for sale combines functionality with style, ensuring your sweets are presented in the most captivating way possible.
Remember, your counter to display your sweets or confectionery is not just a functional piece of furniture but a work of art that can delight the senses and elevate the customer experience. So, let your creativity flow and design a sweet display counter that leaves a lasting impression.
Published on June 16th, 2023 | By Admin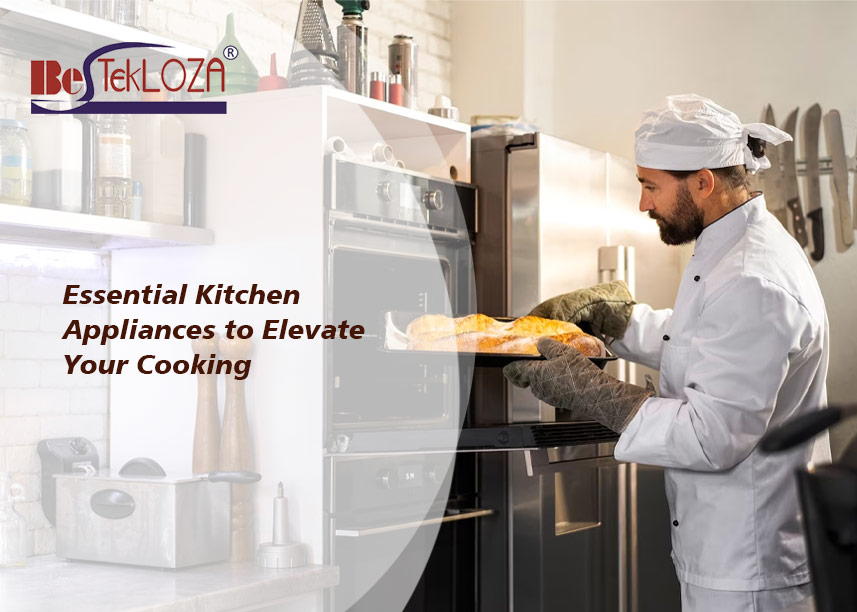 Kitchen appliances and equipment can make all the difference in your cooking game.
A kitchen is the heart of a home, and every chef knows that the right tools can make all the difference. In this blog, we will discuss essential kitchen appliances that can elevate your cooking game. From small appliances to commercial kitchen equipment, we will cover everything you need to know to make your kitchen efficient and effective. So, let's dive in!
The Benefits of Using Essential Kitchen Appliances:
Using essential kitchen appliances can make cooking a breeze. They can save time, energy, and effort, making it easier to cook delicious meals. Not only that, but they can also help you experiment with new recipes and cooking techniques. Essential kitchen appliances also make it easier to maintain a clean and organized kitchen. So, investing in the right tools is always a good idea.
Must-Have Small Appliances for Every Home Chef:
Small appliances can have a big impact on your cooking game. Here are some must-haves that every home chef should have in their kitchen:
Blender – A blender is essential for making smoothies, sauces, and soups. It can also be used to chop vegetables and nuts.
Food Processor – A food processor can be used to chop, shred, and puree food. It can also be used to make dough for bread and pastries.
Air Fryer – An air fryer can be used to make crispy and delicious fried foods without the use of oil. It's perfect for making fries, chicken wings, and even desserts.
Pressure Cooker – A pressure cooker can make cooking faster and easier. It can be used to make stews, soups, and even rice in a fraction of the time.
Essential Commercial Kitchen Equipment for Serious Cooking:
If you are serious about cooking, investing in commercial kitchen equipment is a must. Here is some essential equipment that every serious home chef should have:
Range – A range is the most important piece of equipment in any kitchen. It is used for cooking, baking, and roasting.
Oven – An oven is essential for baking, roasting, and broiling. It's perfect for making cakes, pies, and other baked goods.
Refrigerator – A refrigerator is essential for keeping food fresh. It's also great for storing leftovers and ingredients.
Dishwasher – A dishwasher can save time and energy when it comes to cleaning up. It's perfect for busy chefs who don't want to spend time washing dishes.
Conclusion:
From small appliances to commercial kitchen equipment, investing in the right tools can save time, energy, and effort, making cooking a breeze. So, go ahead and elevate your cooking game with these must-have kitchen appliances.
Choosing the right kitchen equipment is crucial for any commercial kitchen, and Bestekloza provides a wide range of products to suit various needs. Whether you are looking for kitchen equipment for a small café or a large restaurant, Bestekloza has got you covered with their excellent quality equipment.
Published on June 9th, 2023 | By Admin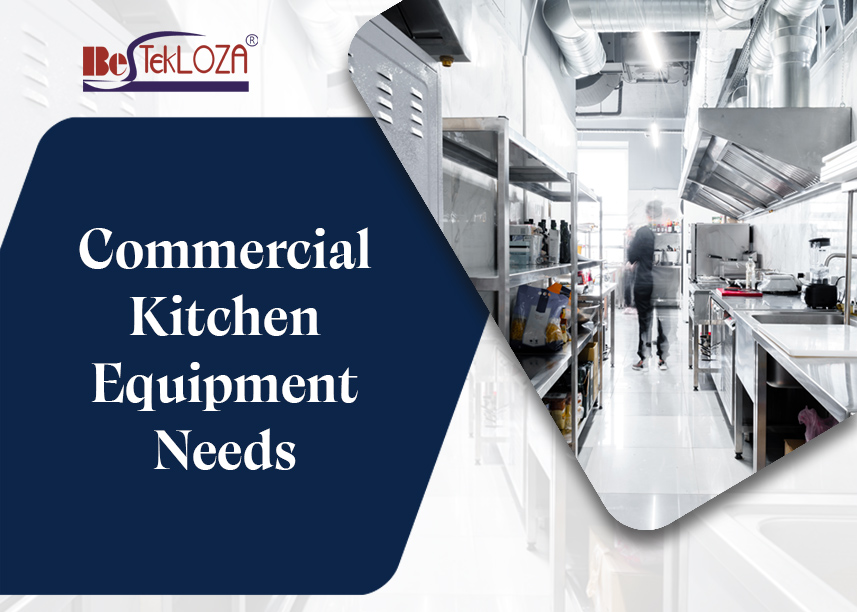 Certain kitchen professionals are of the opinion that turnkey kitchen equipment might increase food safety. But how true is that? Let's have a look at this blog.
 It takes dedication to food safety and quality to operate a restaurant or any other food-related business, in addition to serving excellent cuisine and providing exceptional customer service. Having top-notch commercial kitchen equipment is essential to reaching this objective. In some cases, they might also help you discover how to open canteen in company. 
Continue reading

"How Relevant Is Turnkey Kitchen Equipment For Food Safety?"
Published on June 2nd, 2023 | By Admin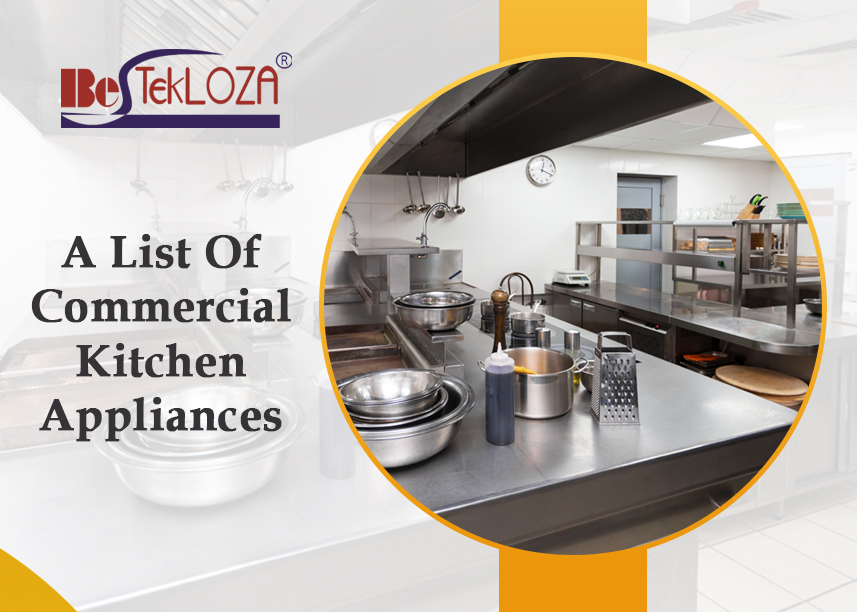 Commercial kitchen appliances are used for various purposes in a professional food service setting. Here is a list of essential kitchen appliances that you'll need.
When setting up a commercial kitchen, there are several essential appliances that are commonly considered must-haves. The specific appliances may vary depending on the type of cuisine and your menu. Each commercial kitchen equipment has its own unique purpose. Keep digging to know which ones will you require. 
Continue reading

"What Are The Ultimate Kitchen Appliances You'll Need In 2023?"
Published on May 26th, 2023 | By Admin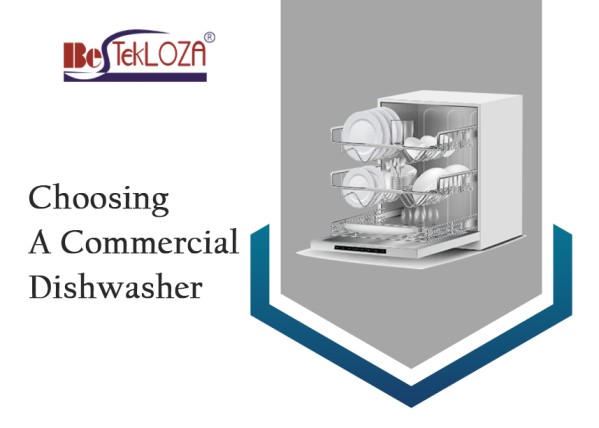 Discover the ultimate guide to choosing the perfect commercial dishwasher and unlock the secret to superior dishwashing efficiency.
When it comes to running a commercial kitchen, having the right equipment is essential. One of the most important pieces of equipment is a commercial dishwasher conveyor type.
Factors To Consider Before Purchasing The Best Commercial Dishwasher
Capacity
The first thing to consider is the capacity of the dishwasher. You'll need to think about how many dishes your kitchen produces during peak hours and choose a dishwasher that can keep up with that demand. If you have a small kitchen, a compact dishwasher might be sufficient, but for larger kitchens, you'll need a higher-capacity model.
Type of Dishwasher
There are several types of commercial dishwashers to choose from, including under-counter, door type, conveyor, and flight type. Undercounter dishwashers are designed to fit under counters and are ideal for small kitchens. Door-type dishwashers have a larger capacity and can handle higher volumes of dishes. Conveyor dishwashers are ideal for high-volume operations, and flight-type dishwashers are designed for large-scale industrial kitchens.
Energy Efficiency
Another important factor to consider is the dishwasher's energy efficiency. Look for dishwashers with ENERGY STAR certification, which indicates that they meet certain energy efficiency standards. This not only helps to reduce your energy bills, but it is also better for the environment.
Wash Cycles
Different dishwashers have different wash cycles, and you should choose a dishwasher that can accommodate your specific needs. For example, if your kitchen produces a lot of greasy dishes, you may want a dishwasher with a heavy-duty wash cycle. If you have a lot of delicate dishes, you'll need a dishwasher with a gentle wash cycle.
Maintenance
Like any piece of equipment, commercial dishwashers require regular maintenance. When selecting a dishwasher, consider the ease of maintenance and how easy it is to access parts that need to be replaced. Choose a model that is easy to maintain and has readily available replacement parts to minimize downtime.
Price
Finally, consider the price of the dishwasher. You don't want to overspend, but you also don't want to choose a dishwasher solely based on price. Look for a dishwasher that offers the best value for your money and meets all of your needs.
By taking the time to evaluate these factors, you can choose a dishwasher that will save you time, money, and energy in the long run and keep your kitchen running smoothly.
Final Words
At BestekLoza, you can easily buy a conveyor type dishwasher machine. All you have to do is get in touch with us and purchase a dishwasher at affordable prices. Also, have a look at our most innovative products and services related to commercial kitchen.
Published on May 19th, 2023 | By Admin
A kitchen equipment supplier in India is a company that provides a wide range of kitchen appliances, tools, and utensils for commercial and residential use.
Read more
Continue reading

"Essentalities Of Constructing A Commercial Performance Kitchen"
Published on May 12th, 2023 | By Admin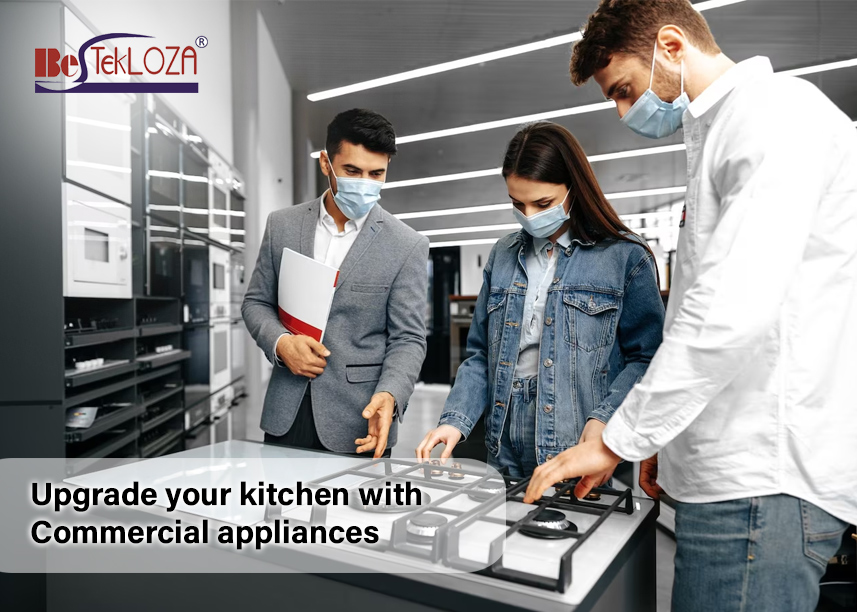 Get everything you need for a successful kitchen with our turnkey kitchen equipment solutions, streamlining your operations.
As a restaurant owner or chef, you know that having the right equipment is essential for the success of your commercial performance kitchen. If you're looking to revamp your kitchen, there are some must-have equipment pieces that you should consider.
Continue reading

"Turnkey kitchen equipment Your solution for kitchen needs."