Published on June 3rd, 2020 | By Admin
We all have to learn to accept the 'new normal'. Here are general and Hotel Kitchen Requirements to gear up for the new normal situation for your hotel,
After many days of lock-down the good news is that gradually the lock-down will be lifted in small phases. Also a good news for the restaurant and hotel business is that they are now permitted to function with certain restrictions and limitations. So, those in the hotel and restaurant industry are gearing up their Hotel Kitchen Requirements for the forthcoming days. Read here to know what are the different changes and additions hotels need to do for opening their doors to customers after the lock-down. Continue reading "How Can You Gear Up Your Hotel For The 'New Normal'?"
Published on May 25th, 2020 | By Admin
In the current situation you can think of a food supply business. All you need is Commercial Kitchen Appliances and kitchen space. Know more about possibilities.
Life, post the COVID19 situation, is different right now. On one hand we have the impending danger of the virus affecting us. On the other hand we have an economic crisis looming over us. With most of the establishments not functioning as regularly as before, it is a huge challenge for the youth to get a new job. Under such circumstances it is important to look for different avenues to generate income. One of the ways the youth can earn money is through the food business. Even though it may not be possible to have restaurants or eateries, considering the social distancing norm, it is always possible to have a food supply business. You do not need much set-up for that except for good Commercial Kitchen Appliances, adequate space for cooking and a good list of contacts. Here are some good reasons why food supply business can click well as a business: Continue reading "Possibilities Of Food Supply Business In The Forthcoming Days"
Published on May 15th, 2020 | By Admin
For your commercial kitchen you may have procured conveyor type dishwasher online but that is not enough. Here are hygiene tips for ideal dish-washing.
A good commercial restaurant or eatery or home delivery unit has to cater to a number of customers at a time. For this good food and good hygiene, both are equally needed. This COVID19 crisis has taught us the importance of hygiene and we always need to maintain that. For dish-washing, you may have purchased a good Conveyor Type Dishwasher Online but that is not enough. You need to maintain and take care of many other little aspects to ensure that proper hygiene is maintained. Here is a step by step process on how you can do that. Continue reading "Dish-washing Tips to Maintain The Hygiene Of A Commercial Kitchen"
Published on May 8th, 2020 | By Admin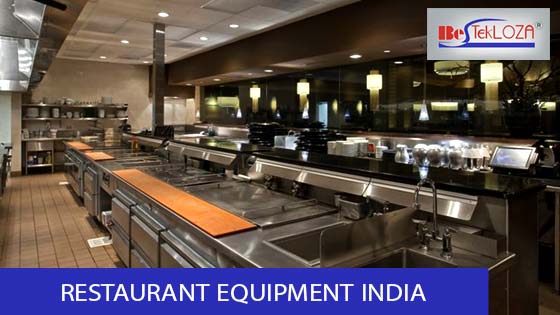 If you have an eatery and Restaurant Equipment India, it must be in a lock-down phase now. Here's on how to re-prepare the equipment for reopening.
Restaurants and eateries are big revenue generators. Since most people these days have very less time. It becomes difficult for them to cook a variety of dishes at home. So, a weekend trip to the restaurant is a must. If you are running and eatery or a restaurant your objective would always be to serve the best food to your customers and for that Restaurant Equipment India is a must. However this COVID19 situation has thrown everything off gear and most of us had to shut our eateries for the time being. While the entire country is under lock-down, you have closed the eateries too. Sooner or later the lock-down would be lifted up and after a stipulated time we will be able to run our restaurants well. However we need to keep our kitchen equipment clean and ready-to-use in the meanwhile so that the machines do not stop functioning. Here are tips on how to gear up your kitchen equipment for the post lock-down reopening Continue reading "How To Keep Your Kitchen Equipment Ready For Reopening?"